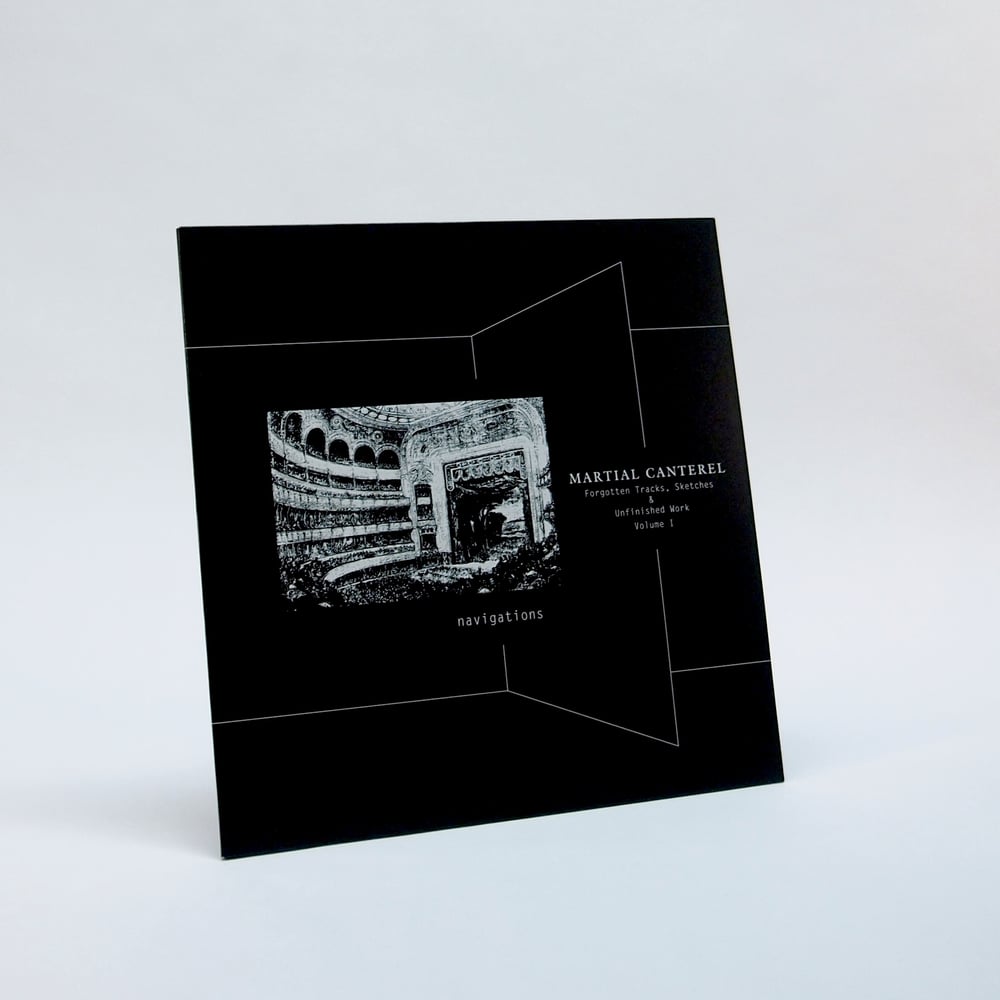 Martial Canterel - Navigations Volume I LP
$

12.00
---
---
Limited edition of 500 LPs.
EV046 Martial Canterel - Navigations Volume I LP
PRE ORDER SHIPS BY SEPTEMBER 15th.
Artwork by Dmytrij Wulffius.
Mastered by Brandon Hocura at Polyphasic Studios.
A1 Dusty Paths
A2 Chamber
A3 Diamonds
A4 Cessation
A5 Covers
B1 Reduction
B2 Minos
B3 Swells
B4 Horror Without You
B5 Thruway
Martial Canterel's Sean McBride began producing minimal dance music on analog synthezisers in 2002. His unique sound would go on to shape the cold wave/minimal-electronic movement of the last decade, but despite his influence, Sean's work stands apart from the genres he has created. Instead of looking to any scene aesthetic, McBride has always turned inward, focusing on craft, process, and composition. Navigations Vol. 1 returns to those early days to chronicle sketches, unfinished works, and forgotten tracks. In this material we hear a pioneering artist draft the blueprint for what would become 21st century synth music.